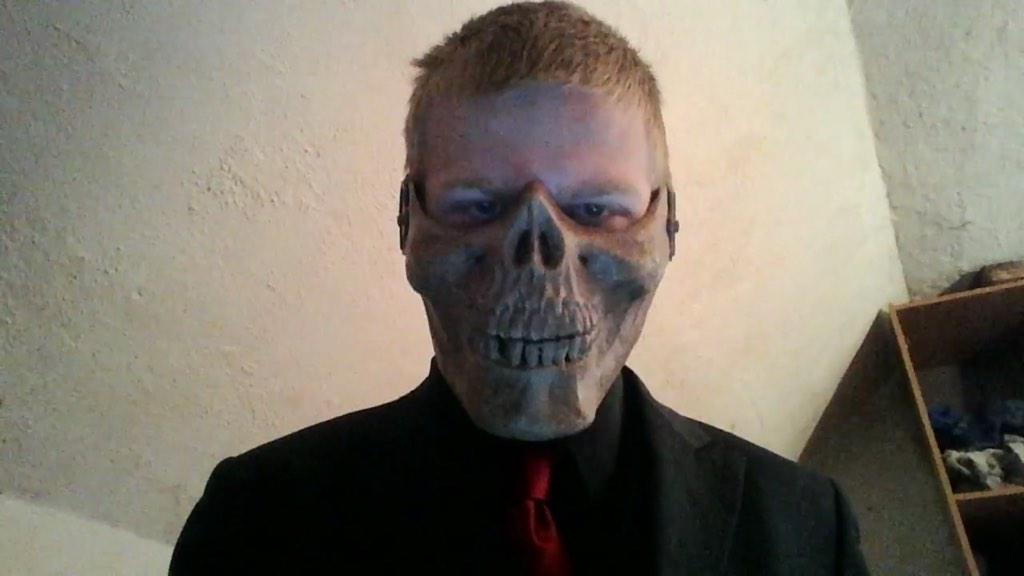 Last month, game developer Brianna Wu received her 43rd death threat since the outbreak of "Gamergate" that featured the gentleman to the left in a video explaining how he would kill her.  It was one of hundreds of threats received by her, game developer Zoe Quinn and feminist gamer critic Anita Sarkeesian since "Gamergate" began – none of which have been prosecuted.
This includes the threat of a "Montreal Massacre style attack" that forced cancellation of Sarkeesian's October appearance at Utah State University. The reference to the "Montreal Massacre" refers to the massacre at the École Polytechnique in Montreal and where a gunman shot and killed 14 women because, he claimed, feminism had ruined his life.
When Wu's Congresswoman, Katherine Clark (D-MA) spoke to the Justice Department about this she explained to Tech Crunch that, [w]e were frustrated by the response we received. We clearly got the message that online threats against women are not a priority.
This led Clark to turn up the heat on DOJ with an op-ed in The Hill and a letter to fellow members to urge the Appropriations Committee to adopt the following language in the Justice Department's appropriations:
The Committee is concerned with the increased instances of severe harassment, stalking, and threats transmitted in interstate commerce in violation of federal law. These targeted attacks against Internet users, particularly women, have resulted in the release of personal information, forced individuals to flee their homes, has had a chilling effect on free expression, and are limiting access to economic opportunity. The Committee strongly urges the Department to intensify its efforts to combat this destructive abuse and expects to see increased investigations and prosecutions of these crimes.
In her "Sexism in Cyberspace" op-ed in The Hill, she notes:
While Gamergate has garnered headlines, the truth is that every day is a dangerous day for women online. Journalists, academics, and other professionals who dare to express an opinion – especially a feminist one –are routinely attacked. . . . For the millions of women and girls who use the internet every day to navigate their jobs and personal lives, online abuse is not only emotionally devastating, but it also curtails their professional choices and their full participation in the economy. . . Moreover, online threats cost real money through missed wages, legal fees, and private protection services. In fact, the average cost for an instance of cyber-stalking is $1,200, and women disproportionately bear this cost.

Women experience sexually explicit or threatening messages 27 times more than men, and for women of color and LGBT women, the rate is even higher. Considering the real world implications and the lengths to which women must go to protect themselves, we have to demand more from those charged with enforcing our laws.
In 2006, Congress amended the Violence Against Women Act to address online threats of death or serious injury.
Yet, even though it is a federal crime, federal prosecutors pursued only 10 of the estimated 2.5 million cases of cyber-stalking between 2010 and 2013.. . . After speaking with the FBI, other law enforcement agencies, and women who have experienced these threats firsthand, it's clear that nothing is going to change until we stop thinking about these crimes as harmless hoaxes and recognize the chilling effect these crimes have on women and the economy.
In her "Dear Colleague" letter to fellow Congressmen, Clark explains that
The federal government is not responsible for policing the Internet, but it is responsible for protecting the women who are being threatened with rape and murder in violation of existing federal law. We must not allow the Internet to be closed to female voices, and intensifying the enforcement of existing law is an important first step toward keeping the Internet open to everyone.
BRAVO!